Electric heated towel rail radiator without fluid.
Electric heated towel rail made of aluminum, an excellent heat transmitter, resistant to corrosion caused by humidity in bathrooms.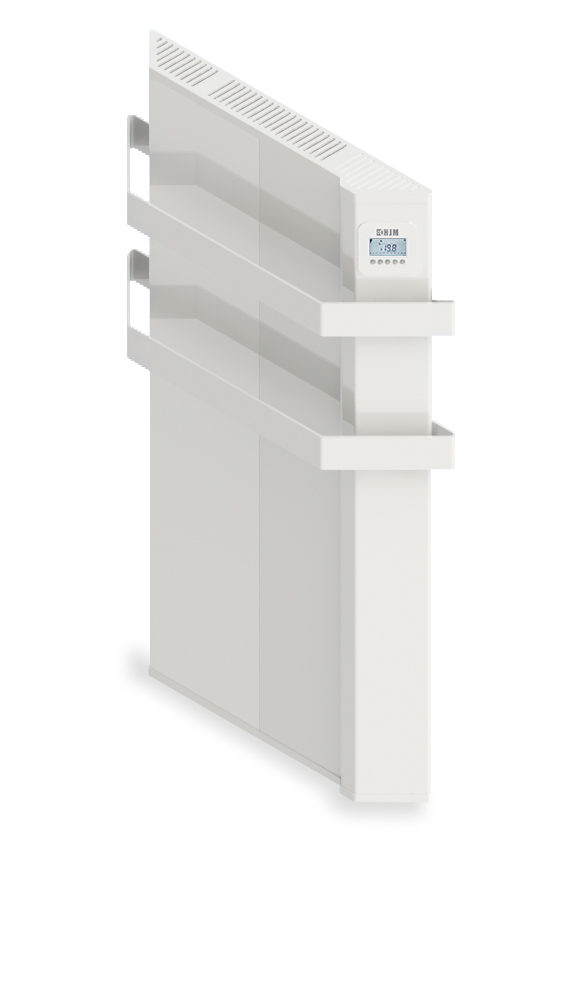 Functions: Savings, comfort and safety.
Open window detection:
Temporary switch off by sudden room temperature drop.
Adaptive temperature control:
This function anticipates radiators operating start time until 2 hours.
Consumption indicator:
You can check the consumption of your device at any time.
Safety lock:
To avoid improper or accidental use that can modify the settings set in the thermostat.
Safety thermal limiter:
Activating this function, the temperature of the front of the radiator will be reduced.
Characteristics.
Available in 2 powers.
Wall mounting brackets included.
Made of aluminum.
IP24. Class II.
Model
Power
Measurements
Weight
ENYA750
ENYA1000
750 W
1000 W
76x46x12 cm
110x46x12 cm
5,9 kg
8,3 kg